Hotham Road Club Features
.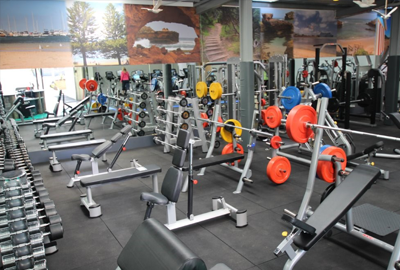 Gym
Strength training equipment features a full range of dumbells to 50 kg as well as benches, squat rack, smith machine, pinloaded, assisted chin dip, Olympic and fixed bars and more. The cardio equipment includes the latest Life Fitness Treadmills and bikes featuring individual touch screen televisions and interactive life scape courses and heart rate monitors. These machines are also compatible with apple and android smart phone compatibility and ipad charger and holder. Your cardio workouts have never been easier or more enjoyable.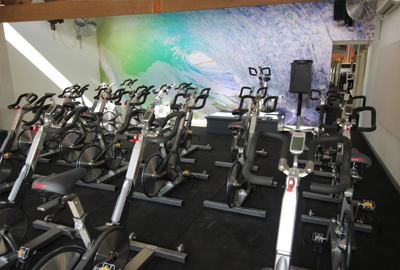 Class Programs - Spin
It's the fastest and most motivating way to burn calories and get fit. Led by an instructor to energising music you can work at your own pace and gear level. The 30 Keiser spin bikes use magnetic resistance for a smooth ride and feature RPM and Gear monitor to help you pace your workout .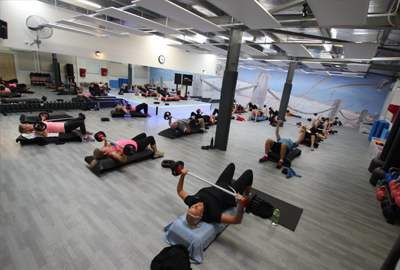 Class Programs - Fitness Classes
Popular Les Mills programs such as Body Pump and Body Balance as well as Boxing, Bootcamp, Tabata and other fitness based classes are offered.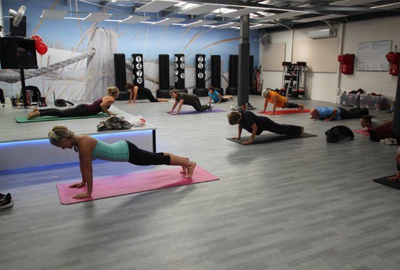 Class Programs - Mind Body Classes
Includes Yoga and Pilates. Refer to the timetable for class times.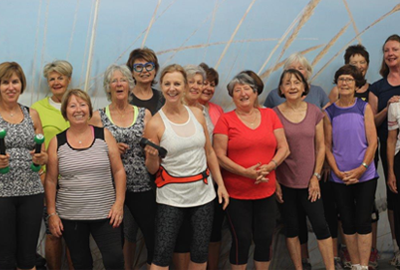 Class Programs - Senior Fitness
Classes ideal for the mature exerciser include Prime movers for the over 50s. Some yoga and Fitball classes are also ideal for this age group. These classes use light weights and body weight to improve strength, mobility and balance. Chairs are used to assist the elderly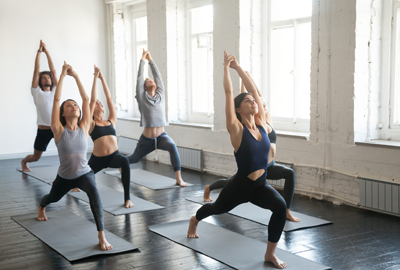 The Wonders of Radian Heat
Selected Yoga Classes are warmed to a comfortable temperature in the high 20s or low 30s using Radiant heat technology. Participants report feeling energised, happy and healthy and enjoy a deep and relaxing sleep that night. This is due to the healing effects of Far Infrared Radiant heat which is a form of thermal energy. The human body absorbs 98% of this heating energy which provides exceptional deep tissue penetration and Detox. This type of energy travels deep into the body to:
• Increase circulation
• Nourish damaged Tissues
• Accelerate healing and recovery
• Stimulate enzyme activity and raises metabolism
• Break down Cellulite
• Helps to alleviate depression
• Relieve nervous tension and relax muscles
• Reduce soreness on nerve endings and muscle spasms
• Increase growth of cells and protein synthesis which aids tissue repair, the healing of burns, scar tissue and skin disorders.
Radiant heat therapy is normally expensive but all of these classes are INCLUDED in your membership making this exceptional value.